IMPORTANT! To be able to create new threads and rate posts, you need to have at least 30 posts in The Cantina.

Dismiss Notice

Before posting a new thread, check the list with similar threads that will appear when you start typing the thread's title.

Dismiss Notice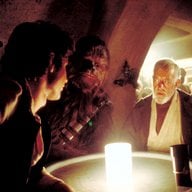 Everything you need to know about The Cantina is explained in this thread. From "how to" guides, to explanations of all the forum features. MUST READ for all members!
Discussions:

557

Posts:

3,933

Discussions:

260

Posts:

7,880

Discussions:

189

Posts:

7,681

Discussions:

436

Posts:

10,016

Discussions:

418

Posts:

12,746

Discussions:

478

Posts:

7,775

Discussions:

139

Posts:

2,480