Gaming And Competitions
A forum dedicated to games and contests.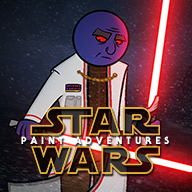 An interactive comic set in the new canon, it tells the tale of the Old Republic's final years through the viewpoints of five distinct characters, as each gets swept up in a dangerous game of galactic politics and underworld schemes. Shape the journey and decide the fate of our heroes together as a Star Wars fanbase, often in humorous ways.